We have a map of the US and Canada on the back end of the trailer where there might be a window in another floor plan. There is a sticker for each of the states & provinces.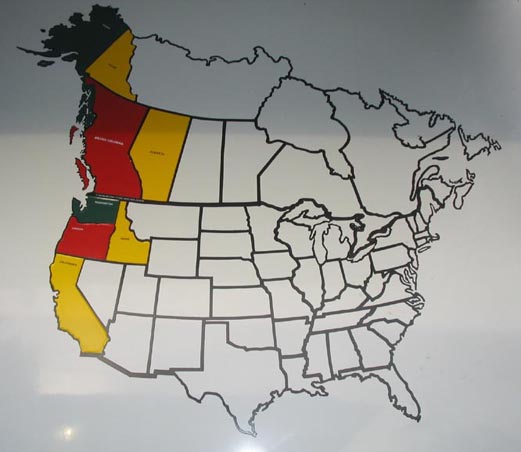 After our trip to California - May 2005
It's really too bad that this map doesn't show the real size of Alaska. It is so huge that most RVs don't have room to put an accurately scaled Alaska.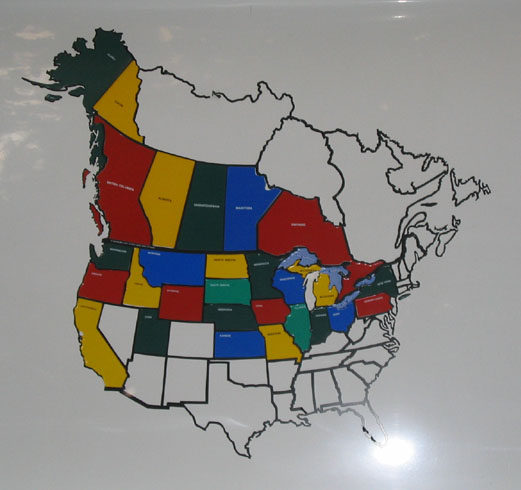 After our Summer Trip September 2005